Chameleor
悪虐怪人伝カメレオール
Akugyaku kaijinden kamereōru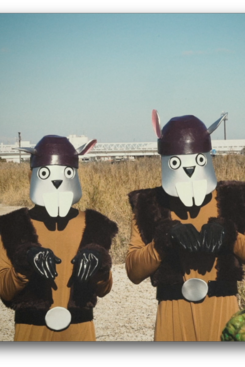 The mutant gang that aims to create chaos in Japan under the command of Chameleor is getting a new executive: the young and arrogant "America" ​​from the USA. However, the troop, still loyal to Chamleor, doesn't like this at all. Will the gang still be able to wreak havoc on humanity?
Commentary clip with director and cast:
https://www.youtube.com/watch?v=hmDbSYMWRXQ
---
Chameleor は 21. JFFH 2020 で上映されます.