To the North
北の方へ
Kita no hō e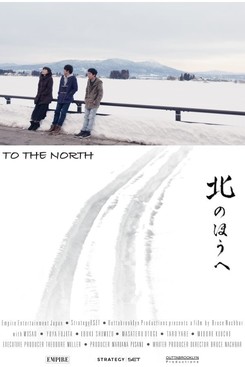 Ken works at the Konbini and Sho is bored - the boys need an adventure, a road trip. Life is too short for monotony. A ride is quickly found and on their way they meet a beautiful girl, a bad man, an affectionate ballet teacher and a singing cook among others. And all of this with the probably coolest car in the world.
Commentary clip with director Mr. Nachbar:
https://youtu.be/oSmwkwhvRVQ
---
Producer, writer and director Bruce Nachbar ("Free State of Jones", "Party of Five", "Monsters, Inc.") moved from Hollywood to Tokyo eight years ago. His film "To the North" was made possible by a crowdfunding campaign. Neighbor sees this film that was shot in 15 days and on a budget of only 72,000 dollars as a test: "I wanted to show that you can make a Japanese film that will have quality and a great story that people will want to see for the budgets that they have here. "
To the North は 21. JFFH 2020 で上映されます.