Cencoroll Connect
センコロール コネクト
Senkorōru konnekuto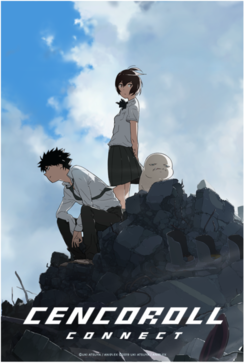 The student Yuki has never seen one of the giant monsters threatening the city that the news has been talking about. One day, however, after meeting the lethargic Tetsu things suddenly change. Tetsu hangs around with a creature named Cencoroll who he can control with his mind. The monster can transform into various objects. Yuki isn't the only one fascinated by Cenceroll, however. A boy named Shu tries to steal Cencerol with the help of his own Telepathy-monster. This leads to a bitter conflict between the four. Yuki joins the fight and the whole city is transformed into a battle arena.
---
Showtimes/Watch online
In the Cinema/Streaming
Cencoroll Connect wurde auf dem 21. JFFH 2020 gezeigt.