Takeda Shingo, Fujioka Shinsuke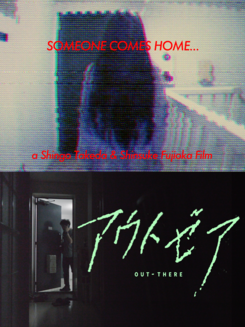 Natsumi is eagerly awaited by her boyfriend after work. He passes the time with a video chat with a friend - until he receives an uninvited visitor... "Out-There" is a disturbing horror thriller with motifs from the modern classic "Ringu" that sends a shiver down the spine of even the most jaded.
Language details
Subtitle

English

Language

Japanese

Localization

Original with subtitles
More details
Rated not yet rated
Distributor

Tansan production
Showtimes/Watch online
In the Cinema/Streaming
Out-There wurde auf dem 22. JFFH 2021 gezeigt.