Into the Blue
Into the Blue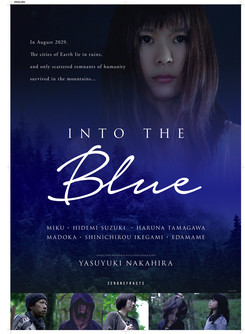 August 2029. Only a couple of days after the invasion by the Datara, the cities lay in ruins. 80% of the world population do not survive. Just a few of them can escape into the mountains and manage to live on in the forests. However, staying here means living in constant fear of the Datara who are getting closer every minute. Is there a way out?
Commentary clip with director and cast:
https://www.youtube.com/watch?v=AmzIfgTwAGY
---
Yasuyuki Nakahira's film blurrs the line between real worlds of emotions and fiction. The real story of a woman who lost her family and is henceforth plagued by a split personality meets a fictional story about the invasion by the Datara. The quiet forests are the setting for a futuristic dystopia with a fitting musical priming coat. This film was developed in cooperation with an art room in the prefecture of Shizuoka.
Into the Blue は 21. JFFH 2020 で上映されます.