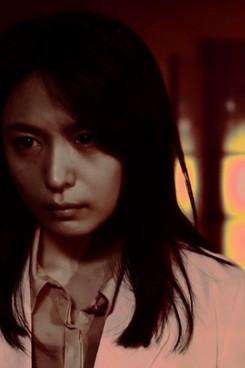 Homura is a successful forensic scientist and popular lecturer at the university, where her knowledge and skill inspires the students. But this ideal world construct collapses as her father breaks into her everyday life, with two eccentric assassins, reminding Homura of her past as a professional killer. Either she joins the new organization of her old master or the kidnapped students and her fiancee have to die. But the ex-vigilante knows how to fight back.
---
Kengo Kaji's psychothriller leaves the viewer in the dark for a long time, skilfully sets individual moods and sends his insecure heroine slipping into dance-like fights. When the underworld starts boiling up in the middle of the classroom, not only societies but also styles and genres merge. Action thriller and the drama oscillates, the action and the protagonist make their way through the passages, which are sometimes staged like dreams, while images of the blotchy moon repeatedly burst open the scenes.
Homura wurde auf dem 19. JFFH 2018 gezeigt.
Impressionen
Bilder & Videos