Miyata Busters, Inc.
宮田バスターズ
Miyata basutāzu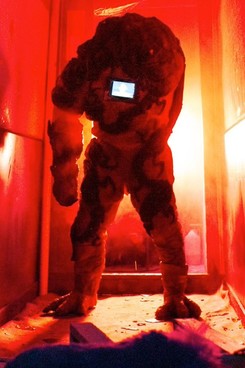 Aliens just arrived at earth and they are threatening mankind. There is one organisation though, that will take care of their elimination: the Miyata Busters! Unfortunately the company isn't well, because with new technology everyone is now able to fight the aliens. Furhermore, there is something seriously wrong with the disposal machine...
---
"Miyata Busters" takes the idea of Ghostbusters and moves it to Japan. Supernatural villains are swaped against disgusting aliens but the overall idea is the same. The result is 20 minutes of fun action and a pile of broken office inventory. Supported by Tokyo Kanda Fantastic Filmfest.
Showtimes/Watch online
In the Cinema/Streaming
Miyata Busters, Inc. wurde auf dem 21. JFFH 2020 gezeigt.