No one but I Know
僕だけは知っている
Boku dake wa shitteiru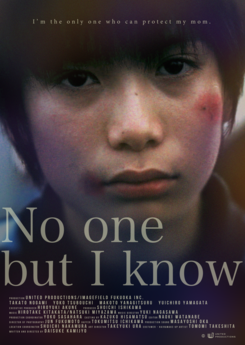 14-year-old Takato vows to protect his mother from his abusive father. However, before is able to take action, Takato wakes up completely disoriented next to the bloodied corpse of his father. Only little by little he manages to put the events back together. When suspicion falls on his mother, Takato tries everything to prove her innocence. No matter what the cost.
---
With his short film "No one but I Know" director Daisuke Kamijō examines the deep bond between mother and child in a family destroyed by paternal abuse. This is an almost unbearably condensed family drama which resonates in the mind of the audience for a long time. Especially through the intense acting of the young leading actor. "No one but I Know" rightly won numerous international short film awards. Supported by the Tokyo Kanda Fantastic Filmfest.
Showtimes/Watch online
In the Cinema/Streaming
No one but I Know wurde auf dem 21. JFFH 2020 gezeigt.