Ride Your Wave
きみと、波にのれたら
Kimi to nami ni noretara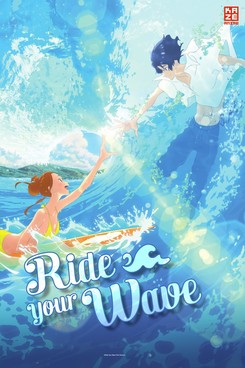 Slightly chaotic Hinako is more than happy when returning to her old home to study and plunging into the sea for her beloved surfing. While easily riding each wave, she finds it difficult to master her life on her own. When a fire breaks out in her apartment building, she meets the firefighter Minato who has firmly both feet on the ground and immediately takes her in the spell. And Minato is also fascinated by Hinako. What she no longer knows: both have been connected to each other by an event in the past.
---
Showtimes/Watch online
In the Cinema/Streaming
Ride Your Wave wurde auf dem 21. JFFH 2020 gezeigt.