The Flat Sum
平らな和
Taira na wa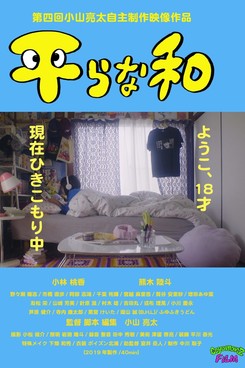 Yoko lived in seclusion for a long time. Now she dares to go outside again and due to contact with people she gains her joy of life back bit by bit. At the same time the young Yakuza Katsuragi is looking for his blood brother Amano who escaped with the clan's money. How are the lives of Yoko and Katsuragi linked?
---
Showtimes/Watch online
In the Cinema/Streaming
The Flat Sum wurde auf dem 21. JFFH 2020 gezeigt.