Wishing Stars
願い星流星群
Neigaiboshi ryūseigun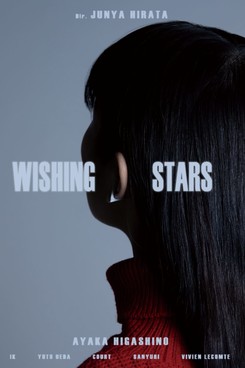 What if there would be an app that can read and save your most secret wishes and dreams in order to share them with all your friends via social networks? Whising Star investigates this question and accompanies the young student Rika who is very desperate when her friend Haruto breaks up with her via text message. What happens now to her wish to marry Haruto?
---
The short film Wishing Stars by director Junya Hirata does not need any spoken dialogue and focuses entirely on its main actress. This is an effective fantasy about the fears and hopes of a young generation shaped by social media. Supported by the Tokyo Kanda Fantastic Filmfest.
Showtimes/Watch online
In the Cinema/Streaming
Wishing Stars wurde auf dem 21. JFFH 2020 gezeigt.