Bloody Guys
返り血の帰り
Kaerichi no kaeri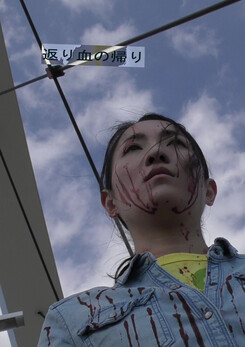 After the murder of his brother, Kamata still carries the bloody hammer with him. By chance, in a deserted little park, he meets Shouko, who has just stabbed an annoying fellow student with a knife. In an unexciting conversation about their motives and concerns, the two killers discover an unexpected affection.
---
Showtimes/Watch online
In the Cinema/Streaming
Bloody Guys wurde auf dem 22. JFFH 2021 gezeigt.