Summer Colored Winter Scarf
夏色のマフラー
Natsuiro no mafurā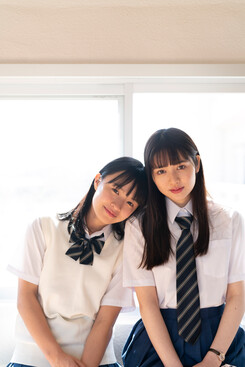 Guess where I am? Momo and Misaki are best school friends - nothing can separate them. They constantly think up new meeting places by voicemail to start their day together. Everything seems fine until the day Misaki falls in love with Toru, a classmate from Momo's class. As her best friend, Momo tries to support her friend in her ambitions - they found a photo club. While taking secret snapshots, they come across a book whose plot has strange parallels to their actions...the title "Summer Colored Winter Scarf".
---
Showtimes/Watch online
In the Cinema/Streaming
Summer Colored Winter Scarf wurde auf dem 22. JFFH 2021 gezeigt.