The Color of Happiness
しあわせの彩り
Shiawase no irodori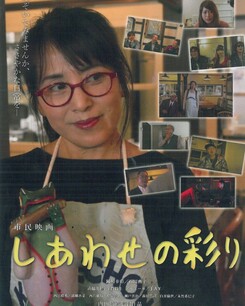 Arnoul is a frog, but no ordinary one, for one thing he is not real, for another he can talk and does so with passion. As mascot of the popular café "Kanechon" in a no less popular seaside town, he has seen people find each other or break up, crazy film projects are forged, pure pipe dreams, but who knows? The main thing is that the day ends or begins with a pudding or rock'n roll.
---
The Color of Happiness - The film is set in a medium-sized harbour town in the south of Japan - offshore we find islands such as "Rabbit Island", a popular destination for excursions. You can literally taste the sea air and all the colours of happiness are combined in the "Kanechon". The main thing - there is pudding!
Showtimes/Watch online
In the Cinema/Streaming
The Color of Happiness wurde auf dem 22. JFFH 2021 gezeigt.