Intergalactic Detektive – Dr. Monkula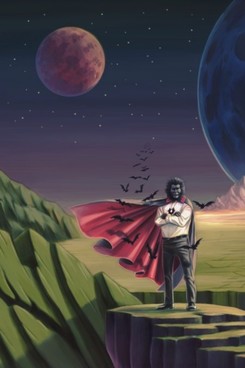 Alarm in Tokyo! Green vampire monsters from outer space are reaching for world domination! But they have not expected the fearless gorilla-vampire-detective Dr. Monkula from planet F. Together with his terrestrial allies, newspaper reporter Azumi, the sheriff of Tokyo and Rider Girl he courageously confronts the extraterrestrial invaders!
---
In the 1970s, superhero vs monster-series like "Kamen Rider" were a very popular genre in Japanese television. German director Alexander Iffländer perceives his shortfilm "Dr. Monkula" as a lovingly hommage to this golden era of TV in Japan. During several shootings and with several Japanese volunteers on vacation in Tokyo, he made a wonderful comical trailer for a series. With authentic music, flashy rubber masks and costumes related to tokusatsu series imagery, "Dr. Monkula" is pure cinematic bliss and nostalgia.
Showtimes/Watch online
In the Cinema/Streaming