Pumpkin Girls
三十路女はロマンチックな夢を見るか?
misoji onna wa romanchikku na yume o miru ka?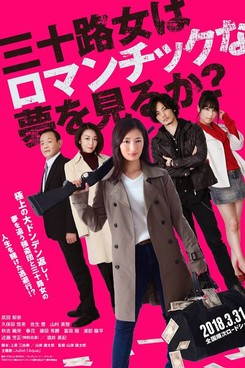 Nana, soon to be 30 years old, lives an ordinary and boring life as a civil servant until her destiny takes advantage: one day she is late for work and hears that her best co-worker got pregnant and is going to quit. But that isn't everything, in the following night three armed bank robbers, who are on the loose, crack into her apartment and film the whole act. Will Nana be able to escape from these difficult circumstances? Make yourself ready for an extraordinary high speed road movie which's end is going to take your last breath!
---
Rina Takeda, leading actress and martial arts fighter, famous for movies like "High Kick Girl" or "Karate Girl", in which she performs her stunts herself, shows in "Pumpkin Girls" that she can also master other roles. For the well-known independent film director Kentaro Yamagishi (including "Samurai Zombie: Fragile" or "Alice in Deadly School"), this is the first commercial film.
Showtimes/Watch online
In the Cinema/Streaming