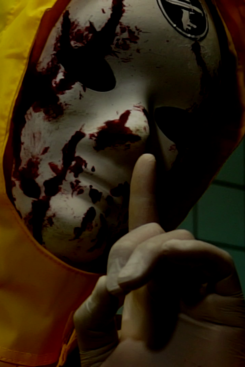 Serial killer "Drill" only murders women. Shiro Tsubaki investigates the series of murders but so far without success. Moreover Tsubaki is not only a very unorthodox investigator but also a traumatized man. Then there is a clue but it comes to nothing and there is another victim ...
Commentary clip by the director:
https://www.youtube.com/watch?v=K1XdmBp-qUk
言語 & 字幕
字幕

English

言語

Japanese

翻訳

Original with subtitles
詳細
推奨年齢 18+
配給

Hound Project
Hunter は 21. JFFH 2020 で上映されます.