Devote To Spring
つくすみ
tsukusumi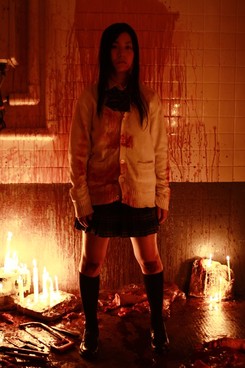 Love beyond death. A promise often made among lovers, albeit a false promise, honestly, coexisting with the corpse of the beloved one is not desirable for most people. Natsumi cannot put up the loss of her great love, who passed away in tragic circumstances, so without further ado she puts that into action. First it feels like a doll house, although with a lifesize doll. Then, shortly thereafter, it starts to move...
Sprache & Untertitel
Untertitel

Deutsch

Sprache

Japanisch

Übersetzung

Original mit Untertitel
Mehr Details
Altersfreigabe n/a (18+)
Vertrieb

Katsumi Sasaki
Devote To Spring wurde auf dem 19. JFFH 2018 gezeigt.
Impressionen
Bilder & Videos