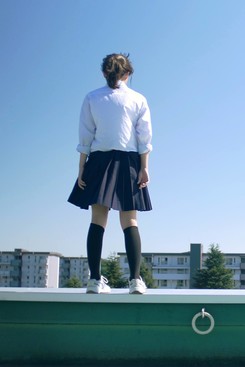 The student Chisa enjoys the high-school life together with her friends. She has good grades and a recommendation for a renowned college. But as soon as she comes home she has to take care of her two little sisters because her mother doesn't care about them and is barely at home. To earn a living for herself and her sisters, she sees only one way out. Although they have to handle a tragedy after another they still manage to stay strong as a family.
---
The Metropolitan Youth Film Union was founded in September 2014 and now consists of about 20 film clubs. All production is carried out by the students. The Union organises common events, screenings and common productions with the aim of improving the quality of student films, raising awareness and strengthening the links between the groups.
Hydrangea wurde auf dem 19. JFFH 2018 gezeigt.