Kyoushi - Red Line Crossing
狂覗
kyōshi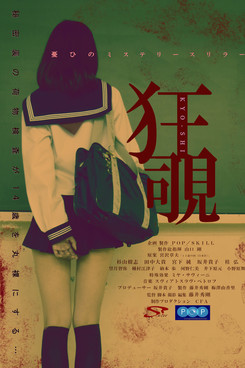 The teacher Uenishi has a secret affair with a schoolgirl and is found badly maltreated in the building of a junior high school. In order to cover up the scandal, the school management instructs the teacher Mori, who is considered particularly "tough", to investigate the crime behind the backs of the students. Together with four of his colleagues, he begins to rummage through the students' private belongings in a classroom and discovers something monstrous. In a whirlwind of human abysses the facade of the teachers begins to crumble.
---
The filmmaker Shugo Fujii, born 1974 in Tokyo, is considered a specialist for thrillers and horror films (Fu-Rai, 2005). As a student he was already enthusiastic about the film craft and graduated from the California Institute of Arts in 1998. With his long film debut "Living Hell" from 2000, he created a modern genre classic. After a long creative break he is now back to present the international premiere of his intensive psycho chamber game "Red Line Crossing", which tears the perfect world of a junior high school to shreds.
Kyoushi - Red Line Crossing wurde auf dem 19. JFFH 2018 gezeigt.
Impressionen
Bilder & Videos