Love Fiction
恋愛フィクション
Ren'ai Fikushon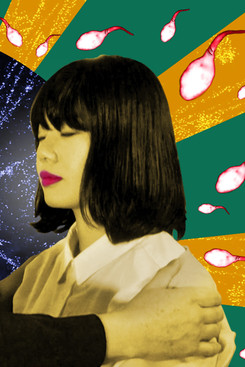 Eiji, ein Mann in den Fünfzigern, wird zum Dank für Hilfe, die er einer jungen Frau auf der Arbeit gab, von Ihr zum Essen eingeladen.
Da er trotz seines Alters jedoch immer noch völlig unerfahren mit Frauen ist, muss ihn sein bester Freund in einem langen Gespräch vorher mal besser einmal über das Bevorstehende aufklären.
Trotz aller Vorbereitung, am Tag der großen Verabredung gerät Eiji jedoch in Panik.
Language details
Subtitle

English

Language

Japanese

Localization

Original with subtitles
More details
Rated PG18
Distributor

Hiro Kunado

Actor
---
Showtimes/Watch online
In the Cinema/Streaming
Love Fiction wurde auf dem 20. JFFH 2019 gezeigt.