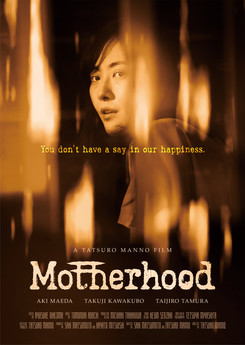 When the pregnant Mia Sakaguchi falls from a staircase at the shrine, she is transferred to the year of 1994 and immediately admitted to a psychiatric institution because no one believes that she is from the future. There she is confronted with the shocking truth that the mentally ill are forcibly sterilized. In order to protect her unborn child, she tries to escape from the institution.
---
Director Manno had no idea that by 1996 there was a "Law to Prevent Hereditary Disease Offspring and Protect Mothers" in Japan which resulted in over 16,000 forced sterilizations of disabled people. He was shocked that this was the case until recently and wanted to share his feeling with the world. To prevent the film from becoming too moral, he mixed this topic with sci-fi elements and made it accessible to a wide audience. Supported by Tokyo Kanda Fantastic Filmfest.
Showtimes/Watch online
In the Cinema/Streaming
Motherhood wurde auf dem 21. JFFH 2020 gezeigt.