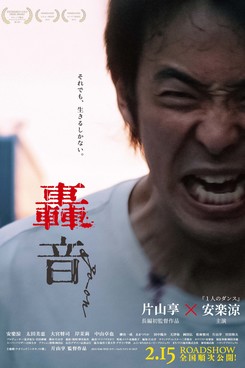 Fukui, on the west coast of Japan: Makoto stands in front of his parents like in a jury court and has to explain why he quit the job he had just started. Meanwhile radio presenter Hiromi searches for love without much hope while her barely charming office affair becomes more and more threatening. And then: a momentous death, a mysterious fistfight mercenary, a promising blind date - and all of this starts a vortex of events in motion in which both parallel stories are charged to the point of escalation
---
"Roar" can't be revealed until the end - but not because the film is keeping back information or is overly secretive but because the elements of the plot like pearls on a string remain unobtrusively ambivalent, sometimes almost mysterious. Ryō Katayama's feature film debut is calmly but resolutely told, consistently exciting, sensitively illustrated, never pretentious, extremely human and deep dark. Supported by the Tokyo Kanda Fantastic Filmfest.
Showtimes/Watch online
In the Cinema/Streaming
Roar wurde auf dem 21. JFFH 2020 gezeigt.