Where is the Mind
希望のゆくえ
Kibō no yukue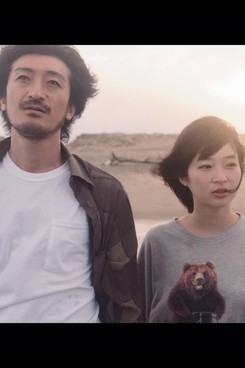 Atsushi escapes from a closed institution for drug addicts. He has only one goal: to kill his wife. Straying around at night he is hit by a car. When the driver gets out to check on him, Atsushi takes the opportunity to steal his vehicle. Completely surprised, he notices the middle school student Nanako is sitting in the passenger seat. The young girl was actually on her way to a hotel room with her customer, now she desperately clings to her key ring: the only thing left of her mother. Deeply scarred by life, the unequal couple embarks on a journey into the unknown.
---
Yūsuke Kaida, a film college graduate who was born in Tokyo in 1988 gained his first experience as an assistant director, directing music videos, TV programs and commercials. He made his successful feature film debut with the independent production "Where is the Mind". In sensitive images he tells of the encounter between two outsiders. Kaida had a lucky hand not least because of the sucessfull casting of both main actors. Supported by the Tokyo Kanda Fantastic Filmfest
Showtimes/Watch online
In the Cinema/Streaming
Where is the Mind wurde auf dem 21. JFFH 2020 gezeigt.