Extrenious Matter
異物
Ibutsu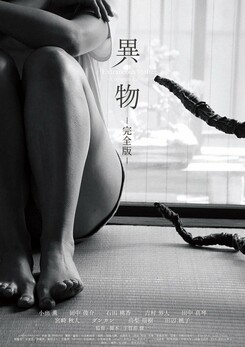 A young woman is bored by the routine of her everyday life: making coffee in the morning, working with her over-excited colleagues during the day, having dinner with her loveless boyfriend who barely speaks to her. But at some point she discovers a strange creature with tentacles in her cupboard, which after initial disgust amounts to her sexual fulfilment.
---
The confusions of love already fascinated director Ken'ichi Ugana, born in 1984, in his debut "Access" from 2010, who slipped into the film business as a career changer after studying economics. This episode from "Extraneous Matter", spiced with grotesque humour, is part of a short film compilation under the same title, which describes the appearance of tentacle monsters all over Japan. Film composer Hiroyuki Onogawa ("Electric Dragon 80,000 V") used works by Bach and Mozart, among others, for the background music.
Showtimes/Watch online
In the Cinema/Streaming
Extrenious Matter wurde auf dem 22. JFFH 2021 gezeigt.