Sayama City, Saitama Prefecture
埼玉県狭山市
Saitama-ken Sayama-shi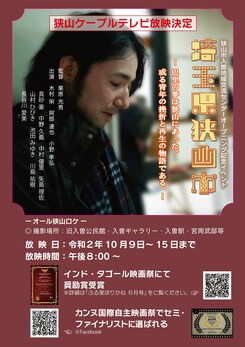 Naoyuki Fujimura returns to Sayama - he has failed as an artist, he no longer paints. Nevertheless, the patron Endo manages to hire him as a teacher for the local art academy. In their environment, Fujimura has to decide how far he wants to go for art - does he want to betray his values, sell himself, does he want to quit altogether or is there a way for him to continue?
言語 & 字幕
字幕

English

言語

Japanese

翻訳

Original with subtitles
もっと見る
推奨年齢 n/a (18+)
ディストリビューター

MK production.
Sayama City, Saitama Prefecture は 22. JFFH 2021 で上映されます.