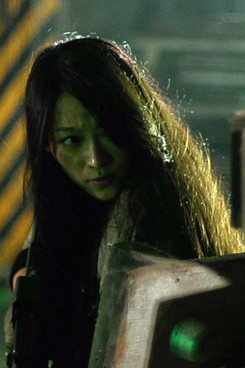 A special unit of experienced elite mercenaries, assaults an occupied industrial building to end a hostage situation. While the perfectly working team pushes forward, the situation gets dramaticaly worse. Suddenly it seems like that the enemy stands among them and follows a very outlandish motive... He searches for a girl in which eyes you should be able to see a rose while she is feeling uneasy.
---
Director Kazuhisa Yusa sends the tough mercenary Asami into a unique 17-minute action choreography. The infiltration of the building bursting with enemies and the twistful events that follow are staged in a racy way and captured by an artistic camera. Without allowing time to breathe, the story unfolds in economic brevity and yet never seems rushed. The fact that Beagle is only one of a total of seven segments, in each of which one of seven sisters plays the main role and which eventually all combine form an overarching plot, makes the viewer more than just curious about the other parts.
Beagle wurde auf dem 19. JFFH 2018 gezeigt.