Love and Other Cults
獣道
kemonomichi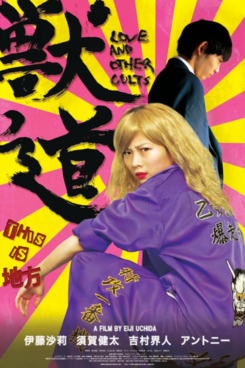 Ai and Ryota encounter each other in school. While Ryota makes herself, as an unprincipled follower of the local Yakuza-gang, untouchable, Ai is trying to find, somewhere in this town, a place where she feels comfortable. But because of her fate, which doesn't give her the best chances, she always ends up back again in the gutter, where she was born...
---
Eiji Uchida was most recently represented at the JFFH with "Lowlife Love", and this year he brings us two films - a busy man who writes the scripts of his films himself, before sitting in the director's chair. In "Love and other cults", Uchida confronts his protagonists with the great questions of modern society: Who has which opportunities - and why? Who is able to really make something out of their life, and who is not? And what happens to all those who struggle and yet never make it out of misery?
Love and Other Cults wurde auf dem 19. JFFH 2018 gezeigt.
Impressionen
Bilder & Videos