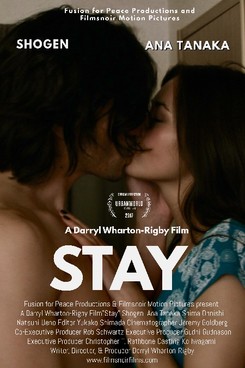 Ryuu's life isn't easy at all. He just got clean, but also lost his job. But at least he gets along with women. One evening he dances with a hot American girl in a bar and shortly after that has a quickie with her in the bathroom. The next day he unexpectedly meets her at a train station and invites her back to his place. At first she tries to get rid of him but slowly she starts to see in him everything she is looking for. But actually she wanted to go back to America in the next days. Will he be able to persuade her to stay?
Trailer: https://vimeo.com/103591711
---
Stay wurde auf dem 19. JFFH 2018 gezeigt.
Impressionen
Bilder & Videos